Real Estate & Construction
AI Platform
Industries / Real Estate & Construction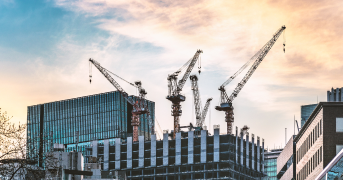 In the construction industry, the mainstream construction process still relies on the intuition and experience of the craftsmen, and is based on on-site consultation. In addition to this, structural problems such as the multi-layered subcontracting structure is also a major issue, and the lack of ability of small and medium-sized construction companies, especially those who are the creators of the products, is believed to be the cause of the lack of further progress in digitization and improvement of building performance.
On the other hand, in the real estate industry, there is a growing surplus of housing stock due to the increase in idle real estate, the aging of existing stock, excessive reliance on new construction, and the problem of vacant houses. In addition to the insufficient disclosure and digitization of property information, the fact that the operations of small and medium-sized companies involved in real estate distribution are mainly analog has become a bottleneck for digitization in the real estate field in general.
Point Of View
ExaWizards of point of view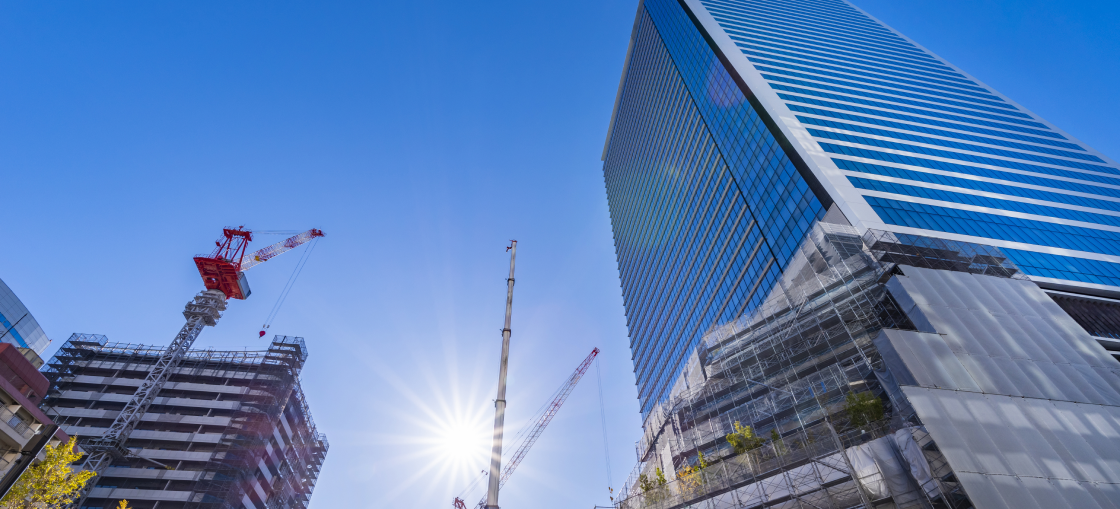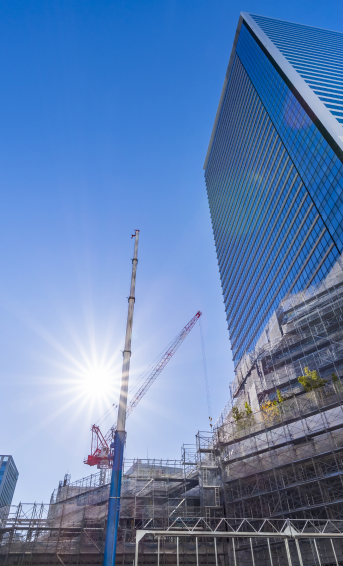 ExaWizards is working to solve social issues in the construction and real estate fields from the perspective of improving UX and reducing risks, etc., by implementing new technologies in society.
In the construction industry:
(1) Visualize and transfer the skills of veterans through AI
(2) Accelerate productivity improvement of existing operations and technology development, such as redesigning and digitizing the construction process using AI and digital technology used in factories.
In the real estate fields:
(3) Improve the accuracy of price estimates and the objectivity of indicators by preparing, publishing necessary data for real estate price evaluation and introducing AI.
(4) Improve the security and transparency of transactions through the use of blockchain.
Use Cases
Case study
Interior design manufacturer

Electrical contractors have been manually identifying the type of lighting fixtures, etc. at the site, but the identification process is time-consuming.
ExaWizards has developed a multimodal recognition technology that combines images and depth sensors to identify the shape and type of lighting fixtures, in cases where it is difficult to identify similar shapes using images alone.

Real estate sales

In the past, it has been a challenge to improve the accuracy of price forecasts in order to facilitate the sale of condominiums and the selection of properties to purchase when condominium owners decide to move in the future.
ExaWizards has achieved a high level of accuracy, with a MER of 4.89% for the Tokyo metropolitan area and 4 prefectures, and a MER of 5.34% for the entire country, including areas outside the Tokyo metropolitan area, by using AI that learns from a vast number of actual transactions and calculates estimated contract prices based on the characteristics of the units, such as location, grade, number of floors, and orientation. In addition, we were able to calculate estimated contract prices for approximately 30,000 condominiums not only in the Tokyo metropolitan area but also in 18 prefectures nationwide.