JEDIN
[ Japan Executive DX Innovation Network ]
DX Promotion Network for Executives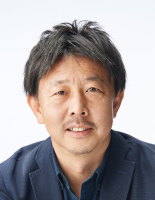 Sanrio Co., Ltd. Managing Executive Officer
Mr. Sadanori Shibata
Sanrio's Data and Digital Strategy (tentative)
2023.05.26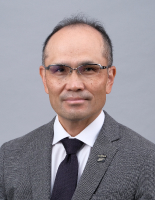 Fujifilm Holdings Corporation
Corporate Vice President and Chief Digital Officer,
General Manager of ICT Strategy Division
Mr. Seigo Sugimoto
Fujifilm Group's DX to rebuild both the Organization and the sense of Symbiosis with Digital Technology cultivated through the "Second Foundation"
2023.04.21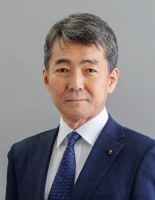 Managing Executive Officer of Tokio Marine Holdings, Inc.
Managing Executive Officer of Tokio Marine & Nichido Fire Insurance Co., Ltd.
Mr. Masashi Namatame
Insurance x Innovation Creation of Future Society
2023.03.24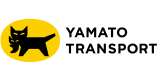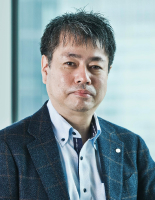 Executive Officer (Responsible for DX Promotion),
Yamato Transport Co., Ltd.
Mr. Norihiko Nakabayashi
Data Driven Management by Yamato Transport
2023.02.24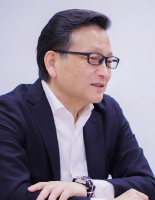 Executive Officer, CTO, SBI Insurance Group Co., Ltd.
Board Member and Executive Officer, SBI Life Insurance Co., Ltd.
Mr. Toru Ikeyama
Beyond DX, to Digital Transform the DX
2023.01.27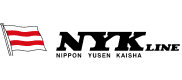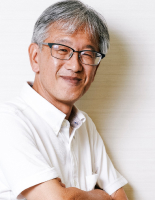 Nippon Yusen Kabushiki Kaisha
Executive Officer (Deputy Chief Information Officer, in charge of Innovation Promotion Group and DX Promotion Group)
Mr. Hideki Suzuki
Change our era with Love and AI!
2022.11.25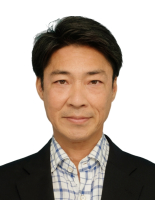 Tokyo Electron Miyagi, Ltd. Vice President & General Manager
Tokyo Electron Ltd. Deputy Division General Manager, Corporate Innovation Division
Mr. Noritaka Yokomori
Tokyo Electron's DX Initiative and its Goal
2022.09.30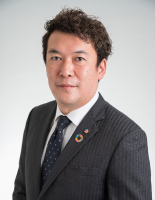 Earth Corporation
Executive Officer, Director General, Marketing General Planning Headquarters
Mr. Daisuke Oda
Earth Corporation's DX: Reformation of Marketing Communication with SNS
2022.08.19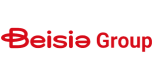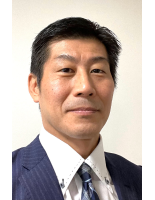 Beisia Group
Executive Officer, General Manager, IT Division, CDO/CIO
Mr. Masaya Higuchi
"Hedgehog" Management x DX: The Current State of DX at the Beisia Group
2022.06.24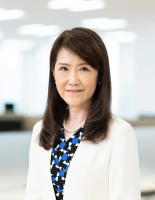 Chugai Pharmaceutical Co.,Ltd.
Head of Digital Transformation Unit, Executive Vice President
Ms. Satoko Shisai
Aiming to be a Top Innovator in the Healthcare Industry with Digital Transformation Challenge for CHUGAI DIGITAL Phase 2!
2022.04.28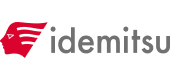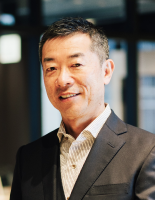 Idemitsu Kosan Co.,Ltd.
Chief Digital Officer & Chief Information Officer
Mr. Yukio Saegusa
Idemitsu Kosan's DX "Responsible Transformation Challenge" Data is The New Oil! From Oil to Data Business
2022.03.18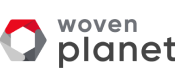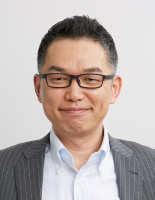 Vice President, Business Development and Strategy, Woven Planet Holdings, Inc.
Director, Woven Alpha, Inc.
Mr. Hiroshi Saijo
How to develop a digital mid- to long-term growth strategy? - From strategic long-term partnerships and investments to overall business planning and execution
2021.12.17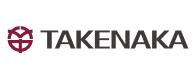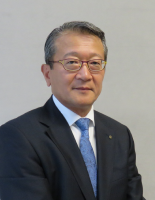 Takenaka Corporation
Executive Managing Officers
Mr. Tetsuya Sekiya
Sustainable Urban Development x Digital
2021.11.08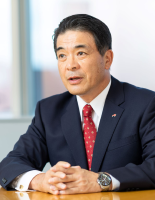 Ajinomoto Co., Inc.
Chief Digital Officer (CDO), Representative Executive Officer and Executive Vice President
Mr. Hiroshi Fukushi
Accelerating Ajinomoto's Unique Business with DX
2021.09.03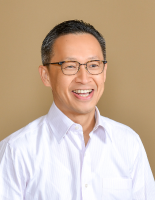 MUFG Bank, Ltd.
Member of the Board of Directors, Managing Executive Officer,
Head of Digital Service Business Unit, Chief Digital Transformation Officer
Mr. Masakazu Osawa
Leadership for DX Promotion: Organizational Structure and Shared Purpose
2021.07.02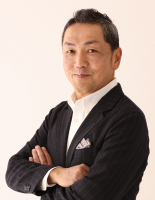 Sompo Holdings, Inc.
CEO of Digital Business, Group CDO, Senior Executive Vice President and Executive Officer
Mr. Koichi Narasaki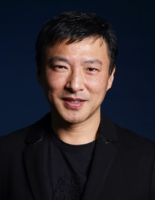 Quick Experience Inc. Founder & CEO
Skylark Holdings, Co. Ltd. Former CTO and CMO
Mr. Yukihiro Wada
Things Companies Must Change in Order to Succeed in DX?
2021.03.25
What We Offer
JEDIN, a DX promotion network for executives, is a network for leading directors and executive officers in various industries to learn from cutting-edge case studies from Japan and abroad, share knowledge and initiatives with each other, and receive practical and concrete advice on decision-making points for DX promotion from experienced management and executive professionals. JEDIN provides practical and concrete advice on decision-making points for DX promotion.
JEDIN Network
(Part of the major companies / not in particular order)