Welcoming Dr. Akie Iriyama, a professor at Waseda University Business School, as an advisor to ExaWizards
ExaWizards Inc., a company that develops AI-enabled services to solve social issues (Headquarters: Minato-ku, Tokyo; Representative Director & President: Ko Ishiyama; hereafter, "ExaWizards"), today announced that it has welcomed Dr. Akie Iriyama, a professor at Waseda University Business School, as an advisor to the company.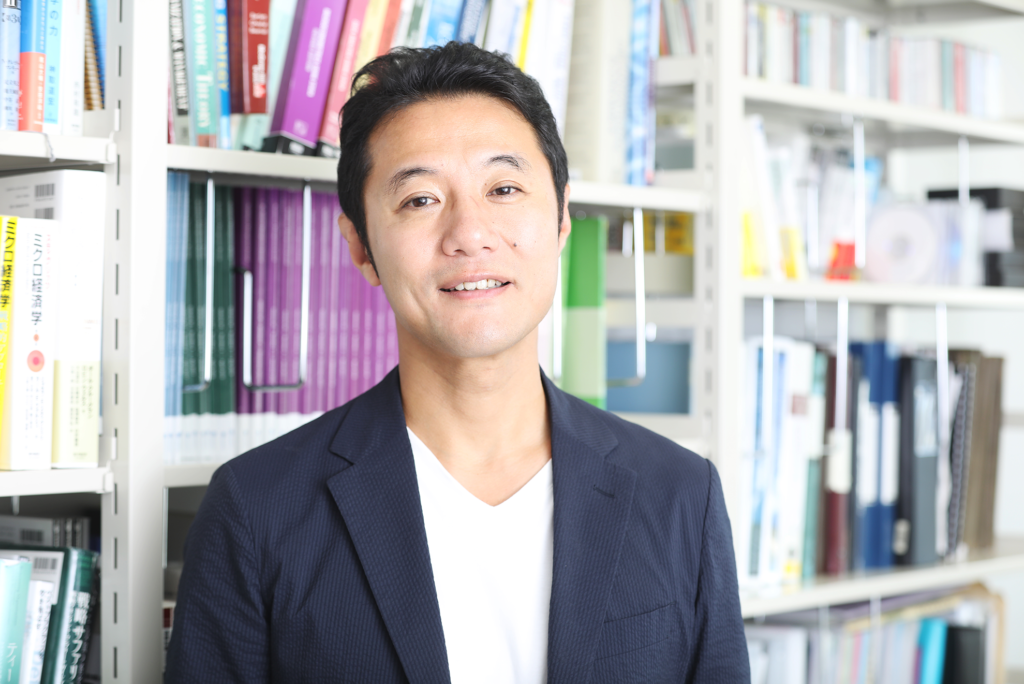 ☑︎ Profile of Dr. Akie Iriyama
A professor at Waseda University Business School (Graduate School of Business and Finance)
He received an MA and BA in economics from Keio University, Japan. After working for Mitsubishi Research Institute Inc., where he was engaged in research and consulting services for auto manufacturers and both domestic and international government agencies, he earned his Ph.D. from the University of Pittsburgh, United States in 2008. He served as an assistant professor at State University of New York at Buffalo, United States from 2008 and joined Waseda University Business School as an associate professor in 2013 and has been a professor since 2019. His major field of study is economics.
He has published extensively in many major academic journals in economics, including "Strategic Management Journal". His books include "Management Theories of the Global Standard" (DIAMOND), "What's in the Mind of Business Scholars in the World Now" (EIJI Press), and "The World's Most Advanced Business Administration that You Can't Learn at Business School" (Nikkei BP). He is also actively publishing information through the media, while serving as a regular commentator for "World Business Satellite", an economic news program by TV Tokyo.

☑︎ Comments
Comment of Dr. Akie Iriyama
I believe such an interesting AI team like ExaWizards will be one of the triggers that leads to innovation in Japan and the world. I am not an AI expert, but as a business expert and with my relationships with many people involved in businesses in various fields, I genuinely want to support ExaWizards. Let's spread AI wizards across Japan and contribute to society for a brighter tomorrow!
Comment of Ko Ishiyama, Representative Director & President, ExaWizards
With growing expectations for solving social issues with AI and digital transformation, the theory of methodology is still poor even though many companies need it. Prof. Iriyama has often introduced the case studies of ExaWizards in his lectures. With his appointment as an advisor, we will analyze the activities of ExaWizards and various cases in which ExaWizards works with other companies to accelerate the development of theories as well as the development and promotion of products that can help spread such theories.

With the appointment of Dr. Iriyama as an advisor, ExaWizards will accelerate the implementation of AI in society in order to solve social issues through the development of AI-enabled products based on management theories and will also hold events and seminars to widely share cutting-edge expertise and know-how in management theories with leading companies in various industries.
[Online Seminar "How should executives face the digital transformation?"]
As the first initiative following the appointment of Prof. Iriyama as an advisor to ExaWizards, "exaCommunity" run by ExaWizards will host the online seminar "How should executives face the digital transformation?", which is sponsored by the Keidanren Group and intended for executives and those engaged in DX promotion, new business, and innovation, on Wednesday, June 30, 2021.
The seminar will take the form of a dialogue between Takuma Osawa, Director of ExaWizards, and Prof. Iriyama, and cover topics including DX that creates essential customer value and business competitiveness that goes beyond mere digitalization and human resources that accelerate DX promotion, with some examples in the business world.

[Outline of the Seminar]
Title: "How should executives face the digital transformation?"
Date and time: 15:30–16:30, Wednesday, June 30, 2021
Venue: Online (to be streamed on Zoom and YouTube)
Speakers: Oue Takuma (Director, ExaWizards Inc.) and Akie Iriyama (Professor, Waseda University Business School)
Registration: This seminar is exclusively for exaCommunity members and KEIDANREN (Japan Business Federation) corporate members. To register, contact us at:
https://community.exawizards.com/contactform/
Hosted by: ExaWizards Inc.
Sponsored by: General Incorporated Association KEIDANREN Business Services

[Corporate profile of ExaWizards Inc.]
Company name: ExaWizards Inc.
Headquarter: 21F Shiodome Sumitomo Bldg., Higashi Shimbashi 1-9-2, Minato-ku, Tokyo
Founded in: February 2016
Representative: Ko Ishiyama, Representative Director & President
Description of business: Industrial innovation and resolution of social issues through development of AI-enabled services
URL: https://exawizards.com/
<Inquiries about this release>
Public Relations Department, ExaWizards Inc.
E-mail: publicrelations@exwzd.com