AI-Powered Photo Service "Torinku" to Be Launched in April 2022 Targeting Preschools and Enrichment Lesson Providers across Japan
— The entire process from AI camera shooting and photo sorting to delivering photos to parents is done by the end of the day
 ExaWizards Inc., a company that develops artificial intelligence (AI)-enabled services to resolve social issues (Headquarters: Minato-ku, Tokyo; Representative Director & President: Ko Ishiyama; hereafter, "ExaWizards"), is proud to announce that VisionWiz Inc. (Headquarters: Minato-ku, Tokyo; Representative Director Shinichi Ikeji; hereafter, "VisionWiz"), a wholly owned subsidiary of ExaWizards offering digital content distribution services using AI image recognition technologies, is launching*¹ its AI-powered photo service "Torinku" in April 2022.

☑︎ The service is developed in response to parents who wish to know how their child spends the day at school
  Young children grow so fast that before you know they are already in the next phase of development. Thus, you need to treasure every moment of their growth. Do not miss any opportunity to witness your children's growth not only when they are with you, but also when they are away from you spending time at preschools or taking enrichment lessons. Taking photographs at every stage of their growth is one way of treasuring moments from their life. However, many preschools and enrichment lesson providers find that photographing children's everyday lives and activities, sorting photographs taken, and distributing the sorted photos to parents are a huge burden on teachers who are busy with their daily work in the classroom. Further, teachers may unintentionally tend to focus more on some children while taking photographs, which can cause controversy among parents.
  Bearing all this in mind, a new method to observe children was developed using an AI camera. This led to the AI-powered photo service "Torinku," which was developed aiming to respond to the voices of (a) classroom staff: "We want to record every moment of children's growth while offering childcare/educational services and managing the classroom safely and securely," as well as of (b) parents: "We want to know how our children spend their day in the classroom."
☑︎ Approx. 1,300*² photographs of children, involved in activities in the classroom, are delivered to their parents per year on daily basis
  Photos taken every day are delivered to the parents through "Torinku" by the end of the day on a daily basis. The AI camera detects every movement and facial expression of the children, automatically takes pictures, and sorts them. Parents can thus view through these photos their child's activities at school to which they are not usually privy – in other words, parents can now know how their child behaves in everyday classroom settings, how enthusiastically the child works on a task, how the child tries to do things in the classroom that he/she cannot do at home, etc.
  Parents can opt for a cost-free package or a premium package. The cost-free package involves delivering photos of the child to the parents by the end of the day for 30 days. The premium package, not only allows parents to download all the photos released, but also view the specially selected photo movies delivered to them every month, which enables parents to directly experience their child's growth and thus create memories from a long-term perspective.
[Sample photos taken using "Torinku"]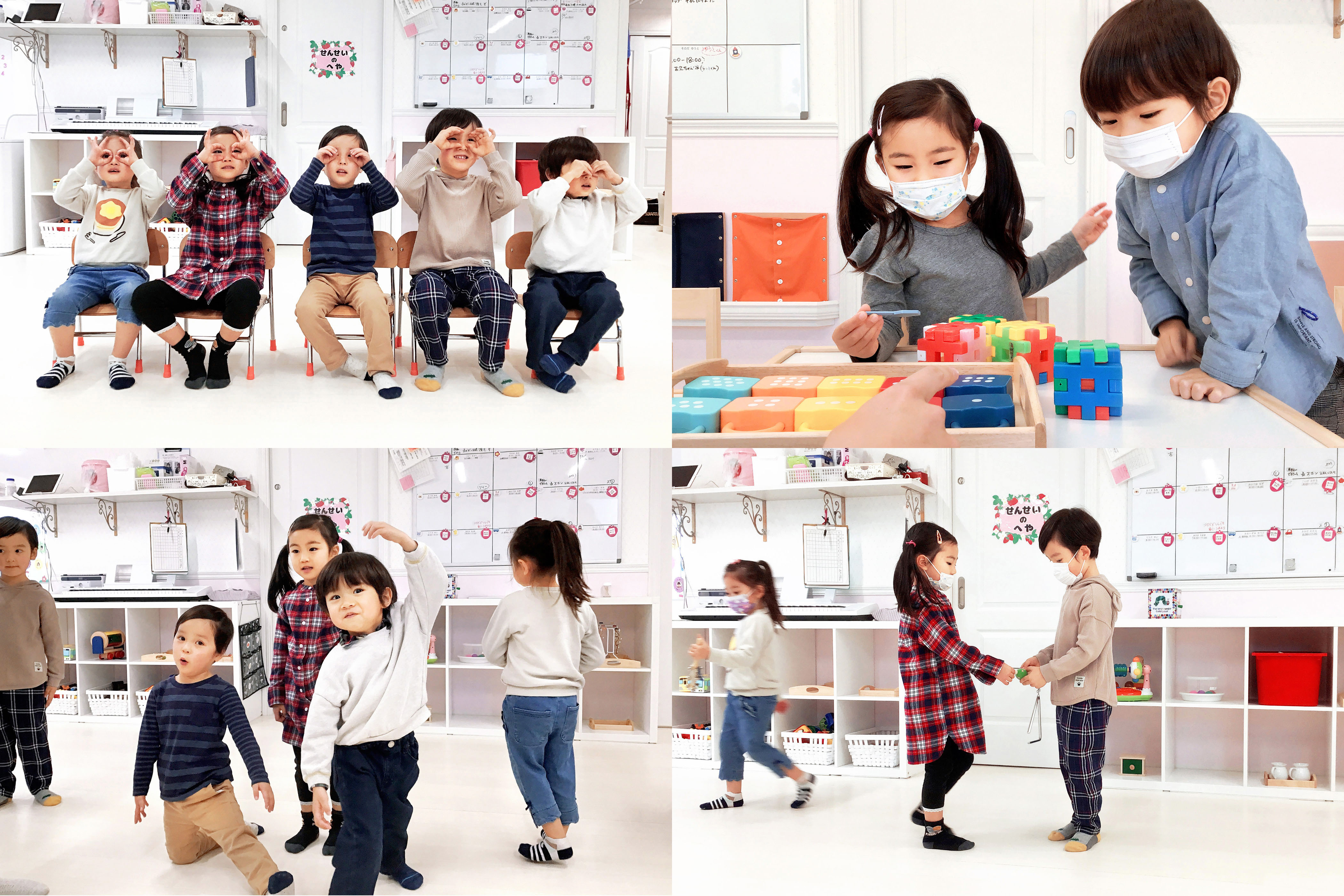 ☑︎ "Torinku," which can be installed without special systems and expertise, helps preschools and enrichment lesson providers become the "Educational Institution Preferred by Parents"
  Preschools and enrichment lesson providers do not require any special systems or expertise to install "Torinku." Once installed, "Torinku" shoots all children in the classroom with the AI camera, selects some photographs of each child, delivers the photos to the parent, and collects the monthly fee for the premium package from the parent. This facility helps preschools and enrichment lesson providers achieve higher customer satisfaction regarding their services while reducing the workload of their staff.
  "Torinku" can also be customized for each preschool or enrichment lesson provider; for instance, during the sorting of the photographs, teachers can be excluded or included in the photos delivered to parents.
  Furthermore, "Torinku" can be used in combination with other photo services. Photos taken by classroom staff or a photographer using digital cameras or other devices can be uploaded to "Torinku"; hence, preschools and enrichment lesson providers can continue with their existing photo services by integrating these photos into Torinku's photo albums delivered to parents.
  ExaWizards and VisionWiz strive to support preschools and enrichment lesson providers in improving their services by fully utilizing "Torinku," the AI-powered photo service that realizes a new type of security monitoring with an AI camera to deliver natural photos of children to their parents, who are not usually privy to their preschool activities.
*1:VisionWiz will begin to accept orders for "Torinku" from preschools and enrichment lesson providers in the Kanto region in April 2022 and then gradually deploy their service across Japan.
*2:Assumption: The average number of days per year attended by children is 130; hence, the average number of photos delivered to parents per day is around 10.
[Overview of Torinku]
Service name: Torinku
Description of service: AI camera shooting, photo sorting, delivering to parents, etc.
Developed/Provided by VisionWiz Inc.
Launched in: April 2022
Website: https://tlnk.jp
*"Torinku" is a registered trademark of ExaWizards.
[Corporate Profile]
Company name: ExaWizards Inc.
Location: 21F, Shiodome Sumitomo Bldg., Higashi Shimbashi 1-9-2, Minato-ku, Tokyo
Representative: Ko Ishiyama, Representative Director & President
Description of business: Industrial innovation and resolution of social issues through development of AI-enabled services
Corporate site: https://exawizards.com/
[Corporate Profile of VisionWiz Inc.]
Company name: VisionWiz Inc.
Location: 21F, Shiodome Sumitomo Bldg., Higashi Shimbashi 1-9-2, Minato-ku, Tokyo
Representative: Shinichi Ikeji
Description of business: Digital content distribution utilizing AI image recognition technologies
<For inquiries about press releases>
Public Relations Department, ExaWizards Inc.
Email: publicrelations@exwzd.com