Dr. Masaharu Sakoh, a brain rehabilitation doctor who advocates "aggressive rehabilitation," becomes an advisor at ExaWizards, an AI startup
– Starting joint research to promote AI × Rehabilitation –
ExaWizards Inc. (Minato-ku, Tokyo, Representative Director & President: Ko Ishiyama, hereafter "ExaWizards") welcomed Dr. Masaharu Sakoh, Director of Nerima Ken-ikukai Hospital, Oizumi Gakuen Multi-Facility, as an advisor on November 1, 2019.
Dr. Sakoh is a leading brain rehabilitation doctor in Japan who advocates "aggressive rehabilitation" through brain image analysis and team medicine, as well as the importance of "human recovery" to restore the patient's human ability and the treatment of illness. He was featured in NHK's TV program, "The Professionals – The meaning of professional –," as "Rehabilitation Doctor Masaharu Sakoh who rehabilitates hope and fights together with the patient," in 2013. ExaWizards is conducting joint research with Dr. Sakoh, aiming to develop a new service using brain image analysis and other relevant know-how through AI and to establish an online platform for HR development.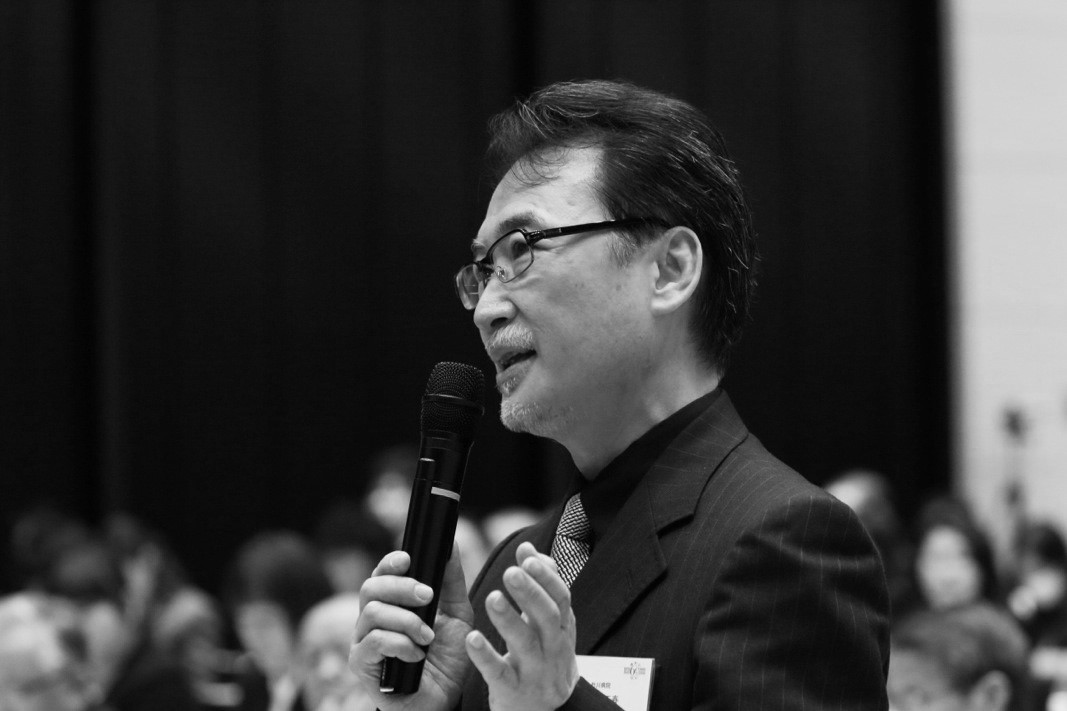 1.Profile of Dr. Masaharu Sakoh
Dr. Sakoh became a neurosurgeon after graduating from Ehime University School of Medicine in 1987. He switched specialty to brain rehabilitation in 2004 after realizing the importance of not only treating illnesses, but also "human recovery" which is accomplished by drawing out the patient's residual function to its fullest and thus joining and contributing to society once again. He was Department Chair of Hatsudai Rehabilitation Hospital Stroke Division, Vice Director of Setagaya Memorial Hospital and Director of Recovery Rehabilitation Center, and Assistant Director of Ken-ikukai Takegawa Hospital. In 2017, he became the Facility Director of Oizumi Gakuen Multi-Facility and Director of Nerima Ken-ikukai Hospital.
Dr. Sakoh recommends "aggressive rehabilitation" to conduct rehabilitation from as early as possible and has also presented the concept of a "medical welfare urban development project" to create a city that is friendly for people including the elderly and the disabled. He has also engaged in urban development projects corresponding to today's super-aging society such as a project in Futakotamagawa area and "Hatsudai Healthy Road" project in Hatsudai area in Tokyo.
2.Comments
Dr. Masaharu Sakoh's comment:
Since transferring from being a brain surgeon to a brain rehabilitation doctor in 2004, I have steadily provided aggressive rehabilitation treatment for patients who need rehabilitation due to lack of use from cerebrovascular disease, motor system disease, internal disease or dementia to restore their human ability sufficiently to join and contribute to society. Having said that, although I can treat those who are admitted to our Ken-ikukai Hospital, I cannot reach and provide treatment to those who are not. Therefore, I have long thought that it is important to provide an easy-to-understand "aggressive rehabilitation" treatment and training system not only to patients but also to doctors, therapists and nurses. I am greatly honored to receive this invitation from ExaWizards President Ishiyama to conduct joint research on establishing an online platform for developing rehabilitation treatment and HR through AI. I intend to focus on delivering the rehabilitation treatment and training system to people across the country.


ExaWizards Representative Director & President Ko Ishiyama's comment:
As the current health insurance program limits the rehabilitation opportunities at medical institutions after patients are discharged from hospital, there is a growing number of people who want to receive rehabilitation but are not eligible. I think it is crucial in the super-aging society that people, after suffering from a disease such as stroke, can receive ongoing rehabilitation in addition to treatment of the disease so that they can participate in society.
I understand that Dr. Sakoh aspired to be a neurosurgeon and then switched to being a rehabilitation doctor based on his own experience and that he has actively pursued this field. His approach of aggressive rehabilitation based on brain image analysis followed by aiming for human recovery that allows people to live true to themselves even with a disease or disability. By combining the rehabilitation field and AI after Dr. Sakoh joins us, we aim to realize an environment that helps the elderly and the disabled to participate in society.
3. Business and future development by ExaWizards
ExaWizards strives to provide innovations for industry and solutions to social problems by using AI. In Japan, ExaWizards provides "HR-kun," an AI-enabled HR solution that supports enterprises from recruitment to development, evaluation, and placement, as well as "Humanitudeâ" training in elderly care, while also developing "Coaching AI" that supports the training of caregivers. ExaWizards is also working on alliances with leading companies in various industries such as joint R&D on AI for drug discovery in medical technology and a capital tie-up with a large financial group in fintech. Overseas, ExaWizards has been working on a smart city development project in Andhra Pradesh, India, and the promotion and establishment of care businesses in other countries.

By welcoming Dr. Sakoh as an advisor, we will accelerate the development of business and HR to realize high-quality rehabilitation for people suffering from stroke sequelae and those with dementia.
[Profile of ExaWizards Inc.]
Company name: ExaWizards Inc.
Address: 5F, Sumitomo Hamamatsucho Bldg., Hamamatsu-cho 1-18-16, Minato-ku, Tokyo
Founded: February 2016
Representative: Representative Director & President: Ko Ishiyama
Business: Development of AI-enabled services for industrial innovation and solving social problems
URL: https://exawizards.com/

<Contact>
ExaWizards Inc. Public Relation Division
E-mail:publicrelations@exwzd.com