"HR-kun DIA," Discover, Develop and Support Digital Innovators Who Promote Company-wide DX
ExaWizards Inc. (Minato-ku, Tokyo, Representative Director & President: Ko Ishiyama, hereafter "ExaWizards") announces the launch on November 6 (Wednesday) of "HR-kun DIA (Digital Innovator Assessment),"  a new service to discover, develop and support digital innovators who promote company-wide DX, as the HR-kun series provided by ExaWizards.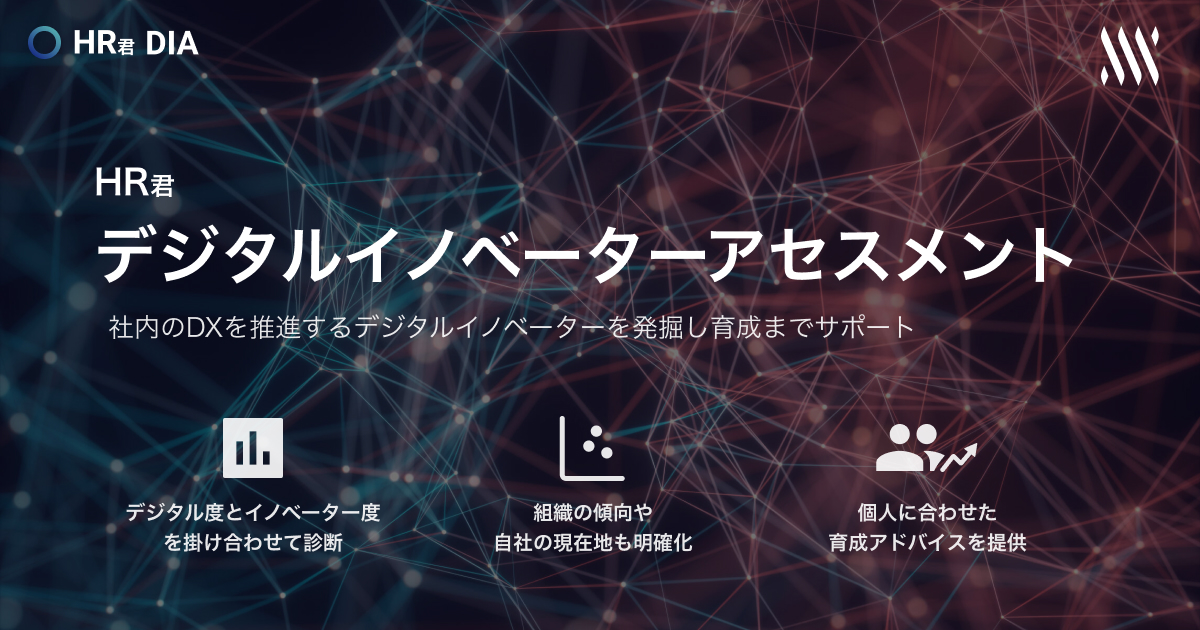 ☑HR-kun DIA to discover and develop future digital innovators just by a 15-minute online assessment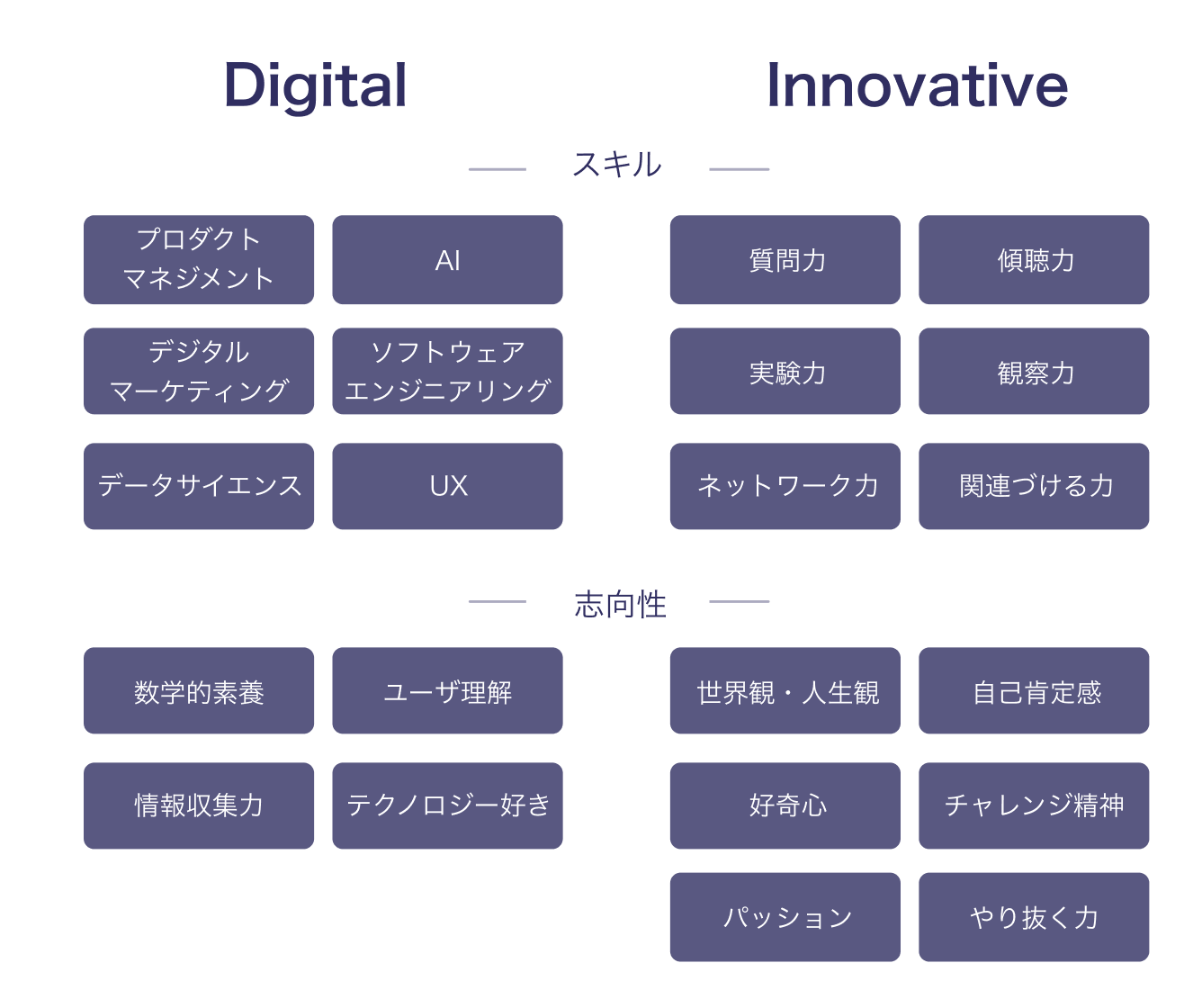 As measures for digital transformation have become more active, how a company discovers and develops human resources to promote DX (digital innovators) and innovate the company's businesses by fully utilizing digital technology is a critical issue. HR-kun DIA can visualize the characteristics of persons who take the assessment shown above and link them to HR development, placement, improvement in motivation, updating of employment requirements, etc., by diagnosing the skills and orientations required for a digital innovator.
The assessment for HR-kun DIA takes about 15 minutes online. Diagnosis is conducted based on the dual axes of "Digital" and "Innovative."  It presents advice on improving skills according to the results of the assessment to support the placement of staff in a DX section, identification of the level of digital innovators in the organization, improvement of motivation, utilization in recruiting, and other efforts in business transformation. It can also solve various issues such as "We want to establish standards for placing staff with confidence in the Digital Promotion Office we have set up" and "We're not certain about which skills need to be developed to become a digital innovator."
To realize the digital transformation, it is essential to discover and develop human resources who will promote DX, not only in specific departments but also across the company. HR-kun DIA can be used by staff in various departments including sales, R&D, HR and accounting as well as DX promotion departments such as the management planning office, new business office and digital innovation promotion office.

☑HR-kun series to make HR operations more efficient and sophisticated

The HR-kun series have provided HR-kun Analytics to support sophisticated HR operations by using all HR data and leveraging AI.
HR-kun Analytics has supported the discovery and development of human resources who promote operations within the company; however, HR-kun DIA can be used for more strategic HR development and staffing by discovering and developing human resources to promote DX (digital innovators) with a clearer focus on business transformation. We also plan to add a new service that focuses on creating staffing proposals as the HR-kun series. The new service, with various AI-based functions, will support HR operations including training, evaluation and placement.
HR-kun DIA URL:https://www.hrkun.com/dia/


Profile of ExaWizards Inc. 
Company name: ExaWizards Inc. 
Address: 5F, Sumitomo Hamamatsucho Bldg., Hamamatsu-cho 1-18-16, Minato-ku, Tokyo  
Founded: February 2016 
Representative: Representative Director & President: Ko Ishiyama 
Business: Development of AI-enabled services for industrial innovation and solving social problems 
URL: https://exawizards.com/en/ 
Source: ExaWizards Inc. 
Contact:  Ryo Furuya 
Public Relations Department 
ExaWizards Inc. 
Tel: 03-6453-0510
Email: publicrelations@exwzd.com