AI Platform
Industries / Retail Services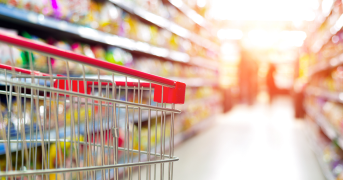 In recent years, while chain stores have continued to increase their market share and the number of stores by CVS, DS, and other small-format retailers has continued to grow, structural issues with the traditional business growth model have become apparent, such as market stagnation due to labor shortages and excess stores, and profit sharing with franchise owners. In addition, the Corona disaster has accelerated the shift to e-commerce at a rapid pace, providing an opportunity to fundamentally rethink the nature of conventional businesses. For example, in the area of food, DX is advancing and is expected to expand to other areas of life as well, with players transforming their business models using digital technology, such as improving store operations by introducing cooking robots, automating and streamlining payments, and using apps to receive orders, and the emergence of various delivery models that reduce contact risk. This is expected to expand to other areas of life as well.
At the same time, the expansion of non-store visit consumption has led to a review of store networks, and the emergence of "services that implement the advantages of the real world in digital form," which has created renewed demand due to reduced human interaction.
Point Of View
ExaWizards of point of view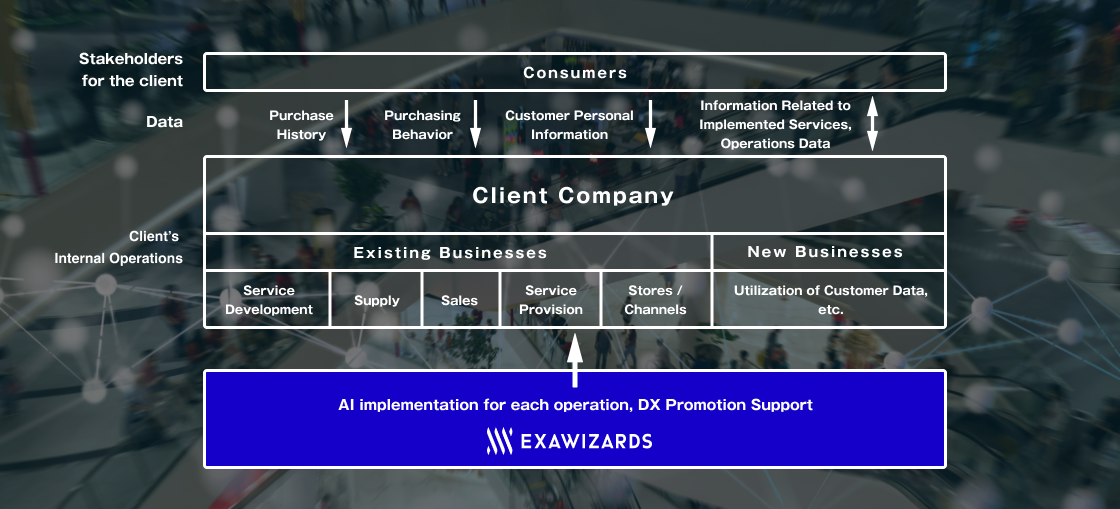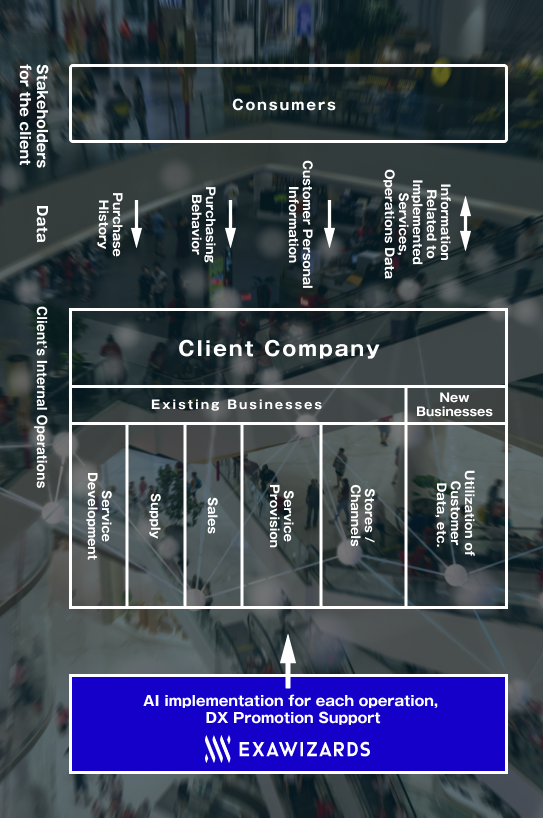 At ExaWizards, we aim to utilize technologies that can create a broad impact in the retail services domain, where trends change quickly and new players often enter the market. In particular, we will work to solve issues in the retail service area from three main perspectives:
(1) Improving productivity by visualizing real consumer behavioral data, such as purchase history and in-store customer behavior, obtained from face recognition, AI cameras, and EC linkage.
(2) Data-driven innovation of the shopping experience and improvement of UX by using AI to visualize and standardize the know-how of experienced staff based on behavioral data.
(3) Accelerate R&D to enable new shopping and service experiences by redefining the role of real stores as experience-based stores and integrated real and digital sales bases.
Use Cases
Case study
Service industry: Shift optimization

・Although the man-hour burden of shift creation work is high, the management method differs greatly from project to project, making it an immediate human task.
・In order to incorporate remote/part-time workers as employees at Corona, it is not possible to deploy them under the current system of human operations.
・Define the input data required for shift creation, and submit recommendations for optimal solutions to the shift supervisor.